May

28
Nova Scotia might be one of the smaller provinces in Canada, but don't be fooled. As we are yet to discover, this province is set to have one of the most profitable markets in Canada.
2017 has seen nearly 5 million Canadians spend an estimated $5.7 billion CAD on cannabis, both for medical and non-medical purposes.
Only 1/10 of that amount was spent on legal cannabis, meaning that the illegal cannabis market in Canada was around $5.1 billion in 2017.
From the official Statistics Canada market study, we know that the less populated provinces are also prone to less cannabis consumption.
According to the statistics, Nunavut residents smoked only 13.6 grams per capita in 2017, while Yukon residents smoked a bit more with 17.7 grams per capita.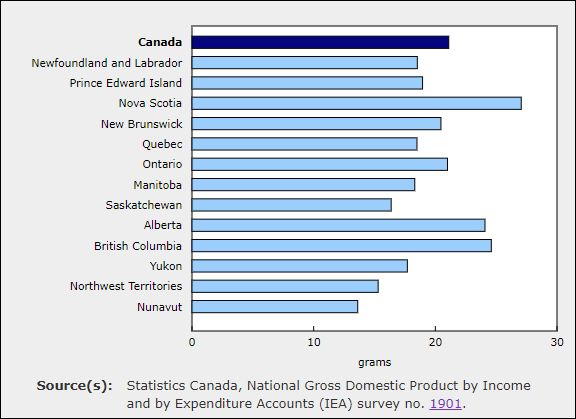 Source: www.statcan.gc.ca
Surprisingly, Nova Scotia found itself on the other end of the spectrum and leading the nation, as the province had consumed a whopping 27 grams per capita.
No other province, asied from Nova Scotia, reached the 25 g/capita …
Read More